IT Augmentation Services
Augmenting your internal IT for that last minute project or emergency.
Contact Us Today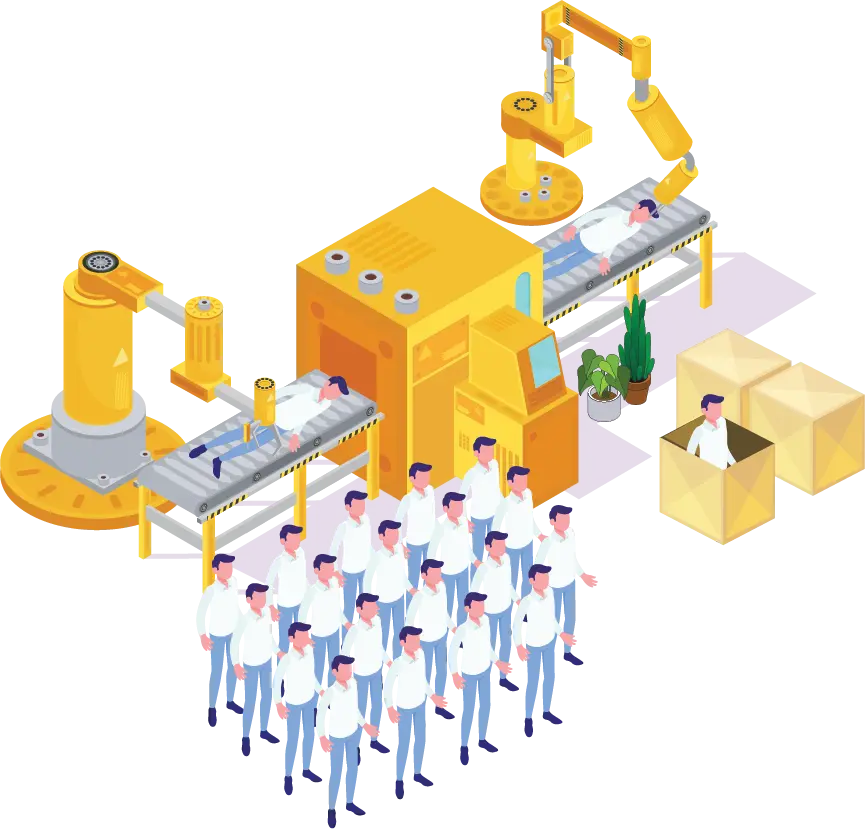 IN BUSINESS, EVERYTHING MOVES QUICKLY
On a daily basis, companies need
Specialist Resources
Short term specialist resources.
Leave Cover
Immediate coverage of a key staff going on holidays or absent for a while.
Technical Skills
A technical skill hard to get by recruiting or takes too long
Fluid Resources
Prompt availability of a resource for a short or long term
Insourcing
A resource but has no intention of employing or contracting a body instead wants to engage a company
Time Sensitive Scaling
A number of immediate resources , hard to get from the open market in a timely fashion
Cost Sensitive Solutions
A commercially flexible arrangement, allowing scale while controlling cost
Rare Talent Quickly
Urgent projects with urgent needs that require complex skills and talent hard to get timely
FAST TALENT SOLUTIONS TO SCALE PROBLEMS
How we have helped others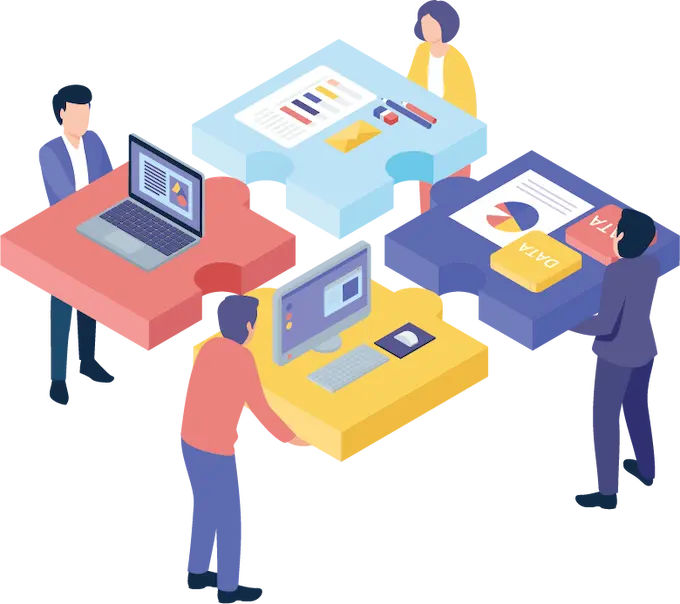 PicNet has provided numerous augmentation arrangements for many companies, private and Government.
In particular, PicNet has provided senior and difficult to get talent such as high level projects directors and project managers, cloud consultants, database architect, data analytics consultants, Machine Learning and data scientist, senior developers and engineers.
PicNet Augmentation services are flexible, prompt, responsive and efficient providing customers with results that otherwise will be hard to get.
PicNet resource its augmentation services with internal resources or with a significant pool of consultants previously highly scrutinised by PicNet Directors and senior management.
SCALING YOUR NEEDS IS A SOLVED PROBLEM
We differentiate by
HAVING THE BEST CONSULTANTS
The team you need, now
Engaging consultants that are either part of the PicNet team, associates or if brought from the market, interviewed by experts in the field i.e. the PicNet senior management team.
THE RIGHT PEOPLE
Tested, ranked and vetted
We have a time tested methodology and in-house technical expertise to test and rank our consultants
CONTRACTS WITHOUT SUPRISES
Only the talent you need
We provide very flexible arrangements, dedication, timeframe, extensions, rates. Every arrangement is transparent and clear, so you get the talent you need, without surprises.
LEVERAGING TECHNOLOGY
We automate for efficiency
We have an Augmentation Technology Platform that maximise our expertise and capabilities by automating processes providing the customer with a very efficient process to engage.
HERE ARE SOME COMPANIES, JUST LIKE YOURS, THAT HAVE BENEFITED FROM OUR AUGMENTATION SERVICES
Some of our Case Studies

WE REMOVE TECHNOLOGY AND TEAM BOTTLENECKS
Sometimes when an organisations projects scale faster than their ability to scale technical leadership and internal infrastructure, they reach a bottleneck. Here is how we helped Transport NSW remove just such an issue.
They Faced a Bottleneck problem
Transport for NSW was expanding rapidly tackling multiple huge infrastructure, engineering and technology projects simultaneously. This resulted in the inability to scale its technical leadership and resources along with its projects.
We Solved the Bottleneck
PicNet provided technical assistance with Senior IT Consultants able to work with ServiceNow, Splunk and others. Also, we helped with AWS management and design as well as project management services.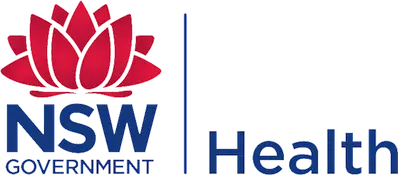 THE SKILLS YOU NEED, ONLY WHEN YOU NEED THEM
Organisations often lack the in-house skills to tackle specific and specialised tasks that don't reside within their normal day to day skillset needs. Read how we helped NSW Health address its short term talent needs.
NSW Health Needed Skills Outside of its Talent Pool
NSW Health wanted to deliver efficiency across its hospitals but it was a health services first focused organisation with technology first needs. It needed skills that didn't exist in their talent pool and it only needed them for the duration of its project.
We Freed Them Up To Focus On Health
PicNet has augmented resources at NSW Health (in particular the Ministry) in areas such as UI/UX Design, Database management and software development so that they could deliver on the technology while focusing on health.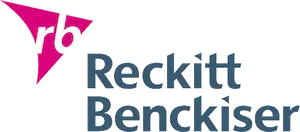 DIVERSE NEEDS REQUIRE DIVERSE SKILLSETS
When you are a multinational consumer goods company your needs can spring up suddenly, unexpectedly and over a wide range of departments. Sometimes you need rapid, skilled and reliable solutions quickly. Thats how we helped Reckitt Benckiser.
The Bigger You Get, The More Diverse The Needs Become
Reckitt Benckiser is a multinational consumer goods company with far reaching brand, scale and products it produces. With large scale comes a wide array needs through transition, growth and innovation. Reckitt Benckiser needed reliable skills fast to fill a wide range of roles from Risk Management to Software Development.
Our Deep Bench of Skills, Solved a Wide Range of Needs
PicNet has augmented the internal resources of RB with senior consultants in areas such as DRP, BCP, Software, Risk Management, Software Development and Help Desk.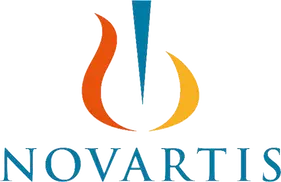 BECAUSE TECH DOESN'T ALWAY DO WHAT WE WANT IT TO
As the technological dependence of companies continues to grow, its easy to forget that supporting those technologies internally will need to grow at an even faster rate to ensure your teams are helped and not hindered by the tools they use every day. Novartis Australia needed help building out its help desk to ensure team satisfaction and Productivity.
Unsupported Tools Are A Liability
Novartis Australia has continued to innovate and grow its use of technology underpinning its large and successful pharmaceutical business. As technology takes over more and more of your staffs roles and lives, so too will the frustration when those tools become an impediment to success rather than springboard to growth. Novartis Australia was facing exactly this issue.
Everyone Needs a Little Help Desk
PicNet provided superior augmentation services to Novartis Australia in the local Help Desk service, with up to 5 Engineers at the time helping their teams to save more time, avoid frustration and use their time more productively without the downtime of IT problems.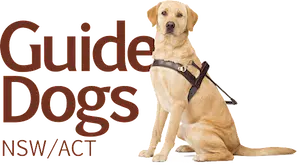 WE CAN HELP YOU SEE YOUR CLIENTS MORE CLEARLY
Having all the right systems in place doesn't mean much if they cant all talk to each other. The result can be a system that hinders visibility into client needs, resources, and opportunities, rather than a system that provides clarity. Guide Dogs NSW wanted to help more people and help them better, but lack of integration of key systems was holding them back.
When Visibility Tools Create Blindspots
CRMs, dashboards, billing systems, payments systems, donor registries and multiple new and legacy database systems, all designed around creating greater client and objective visibility were creating opperational blind spots for Guide Dogs NSW. Their work was great, but they felt their lack of technology cohesion was limiting their potential.
We created simplicity, visibility and data cohesion through integration
PicNet augments the management of integration services within Guide Dogs NSW. PicNet provides senior software and project management services to support its CRM and integration technologies.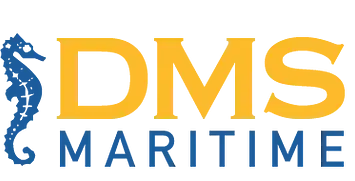 CREATING A MORE SECURE AUSTRALIA
Supporting our armed services and border forces is a huge task, and in the case of ADF and Customs ports this support falls to Defence Maritime Service. When you work in such sensitive areas IT security is paramount, as well as having robust IT systems to ensure precision port servicing.
Sometimes it is a matter of national security
When you companies job is to service some of the most security conscious and sensitive location around the country, your own IT security is a working concern. Not only that but you are also doing your work on behalf of some of the most disciplined and high requirement clients in the world, the Australian Defence Force. DMS lacked the internal talent to get the results they wanted from their IT systems and IT security.
When regular Systems Wont Do, Build it.
PicNet augmented DMS IT internal resources with skills in the areas of IT engineering, software, and project management. PicNet also created its Risk Shield™ software working with DMS via its augmentations services.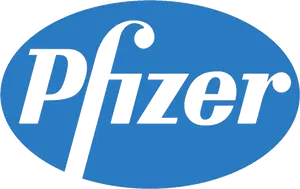 WEB APPS AND .NET
Sometimes your team simply isn't big enough to meet the tight deadlines that industry and requirements demand. Pfizer is a well known global brands in one of the most regulated industries in the world, pharmaceuticals.
More Is Always Better
There is an old adage in project management: you can have it fast, cheap, or good, pick two. This is the problem that Pfizer was hitting up against and being as uncompromising as they are, in such a highly regulated industry, they wanted wanted to deliver on all three.
Pick Two? Let's Pick All Three
PicNet provided numerous augmentation resources in the areas of .NET and software engineering. Because of our flexible model, growing the team only when needed, we were able to help Pfizer deliver on all three, delivering on time, a great products and on budget.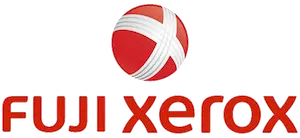 RENTING GREAT IDEAS
Fuji Xerox Australia is part of a global brand that is so much a fixture in history it is practically impossible to tell the story of the modern computer age without mentioning them. That time in the game gives them the experience to know that sometimes the best way to look inward is with a little help from the outside.
When Great Needs Help Being Best
Fuji Xerox are no strangers to developing game changing technology both in film and photography but also historically through Xerox's legacy at Parc we essentially have the modern multimedia and digital age. This history has shown them that complex solutions require many great minds. Fuji Xerox needed help with their IT Infrastructure team to ensure their great ideas were the best they could be. They wanted to rent ideas.
We Ensure Talent at Every Turn
PicNet helped with augmentation services to the IT Infrastructure team, bringing in superior technical skills available to PicNet