Launched in June 2017, Google Posts includes a variety of content, from plain text and images to videos and events. This makes it perfect for sharing daily specials, highlighting your products and promoting upcoming events – all of which are great for connecting with users, in a unique way. Whether you want to attract new customers, drive website traffic or raise brand awareness, Google Posts gives businesses the ability to meet all of their goals. (1)

How do Google Posts work?

When a person searches for your business by name, your Google Post will appear below the location and contact information of your Google My Business listing.

If a user searches for your business with the products or services you provide, as opposed to your name, your Google Post can also be seen within Google's Local Finder when a user clicks on your business for more details.

Posts will remain visible for a week unless you manually remove it before. If you post an event, it will run until the event's end date. (2)

According to Google, this new feature gives businesses the ability to:

·        Share daily specials or current promotions that encourage new and existing customers to take advantage of your offers.

·        Promote events and tell customers about upcoming happenings at your location.

·        Showcase your top products and highlight new arrivals.

·        Choose one of the available options to connect with your customers directly from your Google listing: Give them a one-click path to make a reservation, sign up for a newsletter, learn more about latest offers or even buy a specific product from your website. (3)

The Limitations

·        Google deletes your post after 7 days to ensure the sharing of fresh content.

·        Event Posts stay live until the event is over.

·        The first 80 characters are what shows up in the Knowledge Panel.

·        Your newest posts will show first and the older ones will be displayed in a carousel.

·        Google will scroll up to 10 posts in a carousel but only the first 2 are seen in SERPs. (4)

What can Google Posts do for businesses?

Google Posts is a relatively new feature in the ever expanding online world. Therefore, one cannot accurately know the potential benefits while it is in this early stage. While the element promises to increase visibility, this advantage cannot be precisely calculated. Moreover, the limitations of the feature in business promotion still remain unknown.

On the other hand, Posts is a simple and straightforward feature in the My Business account. The effort and time required to generate a post is minimal. Therefore, you have nothing to lose by trying out the feature. You should consider using Google Posts to promote your business events and new products. A short post could earn you some leads or even a few customers. (5)

Examples: Google My Business and Google Posts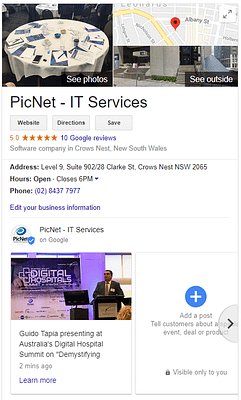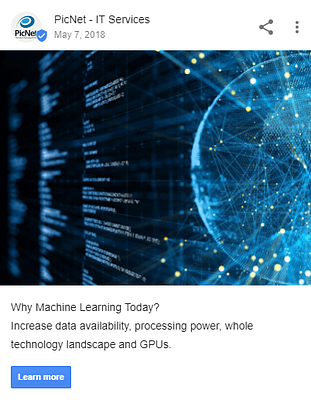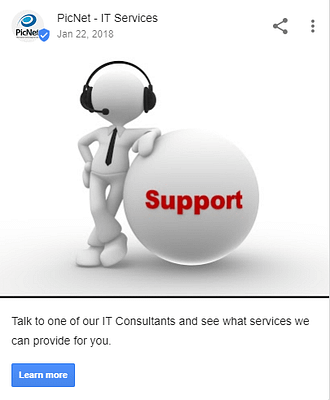 How to create Google Posts?    This video shows you how to do it.